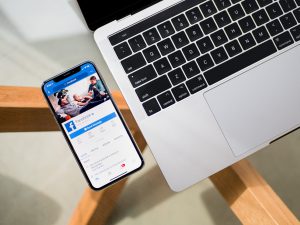 In Today's World Technology is upgrading so fast and even people are expecting new and better innovations that will make life easier and more convenient. Here are some amazing App Development trends 2022 
As we know, 5G technology has existed for some time now, though it has not always been in the focus until quite recently. So, what does this mean for mobile apps?
In comparison, Expansion of 5G will enhance mobile app functionality, causing new mobile app development trends. 
5G also promises to bring you better speeds and bandwidth, lower latency for multimedia and online gaming, and improved connectivity in call reception, ensuring minimal interruptions and smooth connectivity. 
5G will change the way we build and use apps. Speed and efficiency will significantly improve our lifestyle. 
Here are a few things we can expect:
5G will be up to 100x faster than 4G.

Latency will reduce from 50 milliseconds (4G) to 1 millisecond.

With higher resolution, less latency, and faster performance – video streaming apps will be an absolute delight.

5G will bring more opportunities for AR and VR as integrating these technologies into the app will be easier.

Transferring data between devices and smartphones will be faster and smoother.

5G will allow Developers to build new features without negatively affecting the app performance.

Mobile payments will be quicker and more secure because of the faster processing of biometric data for identification.
Overall, the 5G technology will make apps faster, smoother, and more efficient. It will also open rooms for innovation.
 All the exciting ideas you might have about your app will no longer remain ideas. With 5G, you can make them a reality. 
We can't wait to see what the technology brings onboard.
2. Augmented and Virtual Reality Integration in Apps
As we know, social distancing technologies have taken over since 2020, when COVID-19 started affecting a wide range of industries. 
However, did you know that mobile apps have gained popularity and are being used in the business space as well.
In AR, a virtual environment is designed to accompany the real environment, with the goal of being informative and providing additional data about the real world, which a user can access without having to do a search. 
Whereas Virtual reality includes a complete environmental simulation that replaces the user's world with an entirely virtual world. 
Because these virtual environments are entirely fabricated, they are often designed to be larger than life.
Using AR and VR, businesses can showcase their products and services in the best possible way. 
Customers are able to see what a specific product, like a piece of clothing will look like on them before purchasing it.
 AR and VR can improve learning experiences and make mobile apps more appealing and engaging. Hence, VR and AR are beneficial to both sellers and buyers.
3. Blockchain
Blockchain works in a way where it records all the necessary information in a way to make it more difficult to hack or get into the system.
 There are various chains like Public, Private and permissioned blockchain networks as well.
There has always been a big concern among app users about security and misuse of data. Fortunately, blockchain solves these problems. 
This technology allows you to create decentralized databases, which is why it is an emerging trend. 
To put it simply, a decentralized database does not need a single service provider or company to act as the gatekeeper.
Due to its characteristics, apps that use this technology are more secure, since no individual can alter user databases to access your sensitive information.
4. Artificial Intelligence (AI) and Machine Learning (ML)
Artificial intelligence and machine learning are the parts of computer science that are set side by side with each other. 
These two technologies are the most trending technologies which are used for creating intelligent systems. 
Mobile phones have already begun to use AI and ML for facial recognition in Face Unlock features. 
But, this feature is increasingly being incorporated by application development companies to enhance user security, better functionality, and overall a greater user experience.
 In fact, mobile app security has been redefined among the online payment solutions that make use of facial recognition and biometrics to identify users and protect them are PayPal, Paytm, PhonePe, Google Pay.
Artificial intelligence is a technology that enables a machine to pretend human behavior. 
Machine learning is a subdivision of AI which allows a machine to automatically learn from past data without programming. 
The goal of AI is to make a smart computer system like humans to solve complex problems. 
The goal of ML is to allow machines to learn from data so that they can give accurate output. 
In AI, we make intelligent systems to perform any task like a human. In ML, we teach machines with data to perform a particular task and give an exact result.
You can significantly cut your app development time by using machine learning.
A number of existing apps now include AI elements, including chatbots, as well as personalizing certain elements of the user experience.
Mobile Commerce (M-Commerce)
M-commerce, or mobile commerce is only an extension of e-commerce. Simply put, the transaction now occurs online, but via a mobile device specifically.
 M-commerce has been an extremely growing trend for the past three years, and it will continue to be so in 2022. 
While COVID pushed mobile commerce, more and more users have adopted it, which means the trend of shopping via mobile devices will not stop anytime soon.
 The constant growth of this trend, mobile app developers have also added pressure for better performing applications and even local applications for m-commerce.
Many products and services can be transacted through m-commerce, including banking, investing, and purchases of books, plane tickets, and digital music.
 The rapid growth of mobile commerce has been driven by several factors, including increased smartphones, an expansion of m-commerce applications, and the broad intention of security issues.
The portability of mobile devices helps businesses extend their reach to their customers through mobile commerce.
Coupons and discounts can be provided from the retailers. Personalized shopping experiences can also connect the retailer with their client for overall better Customer-Client relation.
Mobile Wallets
A mobile wallet is a digital way to store credit, debit, ID, and gift cards so that purchases can be made using a smartphone which is a secure and convenient option for making purchases, digital wallets are increasingly used by modern consumers.
As a secure and convenient option for making purchases, digital wallets are increasingly used by modern consumers. 
You probably already heard of Paytm, PayPal, Phonepe, and GooglePay, and you already know how popular they are.
But nowadays most banks also have their own mobile wallet where you can easily perform all sorts of financial transactions, from bill payments to online transfers to online shopping, even using your digital wallet in supermarkets and physical stores as a replacement for your card. 
The use of contactless payments via mobile wallets increased during COVID, as we know through physical money there is a chance of risk.
As a result the number of Digital wallets will continue to rise. So, now more than ever, you should consider expanding your approved payment methods to integrate these popular digital wallets.