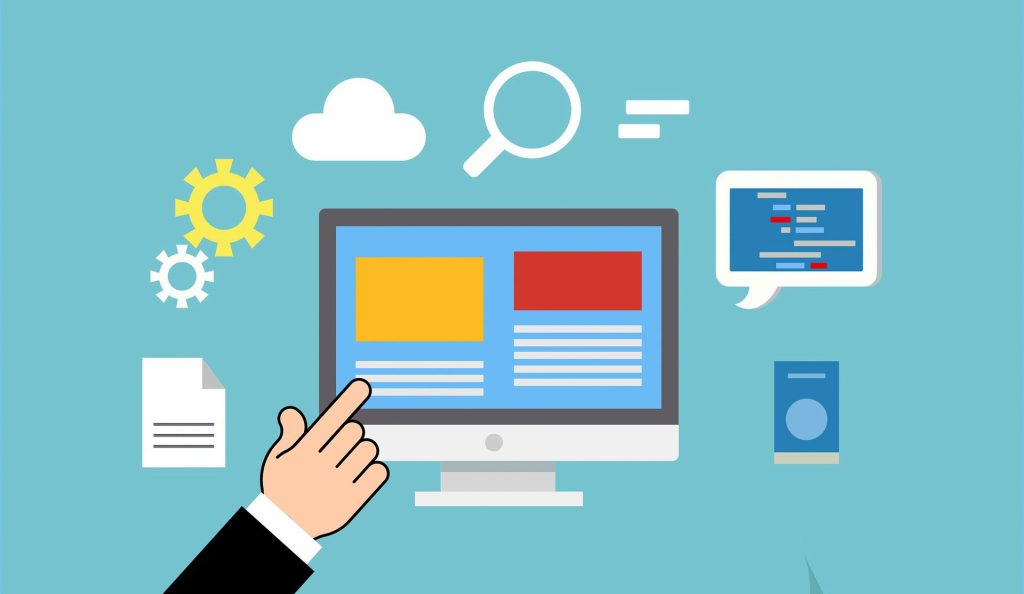 In Today's World, technology is upgrading so fast, even people are expecting new and better innovations. Here are some amazing website Development trends 2022
1. Progressive Web Apps (PWAs)
Progressive Web Apps help websites to load in no time. As the website is created using web technologies but that performs like an app (Fluid and Responsive). Companies like Starbucks, Uber, Pinterest, and Twitter have already been using PWAs for a better user experience.
Website Apps
Even the Web Developers have enabled users to install web apps to their smartphones and receive notifications even while being offline. Even runs in the browser and once saved to the home screen functions like a local app.
It even gets access to the hardware and software that the browser can't access for safety reasons. If the PWA performs great. Users will never know that they are using a web-based app instead of a regular one.
The main reason for the increase in need of apps is because it provides great engagement to the brand. More customer's trust towards the brand while ordering online. Even apps send push notifications to re-engage with users and turn their usage into sales or signups as well.
The increased usage of smartphones and tablets to perform various online tasks, it is essential to revamp web applications into PWAs which offer reduced development costs and seamless maintenance for the provider.
2. AI Chatbots
AI chatbots is expected to become even more sophisticated in meeting and matching the the needs and behavior of users. By leveraging machine learning, natural language processing, and information retrieval techniques. Performing faster operations using voice or text chats, AI-enabled chat bots also help improve the customer experience.
The Website Helper
The ability to understand the customer's intent and extract data to relevant information stored in the user's query is the first and most important step of a chatbot. If you are not able to correctly understand the user's query, you won't be able to provide the correct answer.
They can collect data from answers to frequently asked questions and solve other issues, thereby providing customers with seamless digital experiences with a company. Many functions within Facebook Messenger, Whatsapp, and Skype, instead of standard chatbots.
3. Single Image Applications
Single-page applications (SPAs) is a JavaScript-based web applications that loads a single HTML page in a visitor's browser. Dynamically update content as needed without refreshing the page. SPAs have widely adopted by the development community, as well as Google, Facebook, and Twitter.
The main advantage of single image applications is it's responsive user interface and faster loading times as it just requires some scripts like HTML + CSS + Scripts to be loaded while launching the application and don't even need to be reloaded during the usage. As a result, apps are very responsive to the user queries and the customer doesn't have to wait for client-server communication for their particular query.
Besides being cost-effective and relatively easy to create thanks to the popular AngularJS framework, SPAs consume less space on servers and provide information to users efficiently on a single page without the need to navigate around. These benefits make SPAs a win-win for developers and site visitors as well.
4. Optimized Voice search
Voice Search has provided the convenience of direct searching the query without even entering text in the search box. Voice search is rapidly rising in popularity. Intelligent virtual assistants like Alexa and Siri are showing extraordinary market growth in 2019, will continue to grow rapidly.
There are many situations in Voice search systems, come in handy for the quick searches. As the device has input, it will detect the language in which the query has been asked.
Voice Assistants
The keywords in the query will capture, and the query will answer accordingly. Some devices with screens may display the results while all other devices will speak back to the searcher. The conversational style of various voice search devices is one big reason for its popularity and demand.
Smart Home Solutions
As internet searches have progressed from primarily desktop-driven to mobile-driven, the most notable change is how people are searching using voice assistant devices. Whether it's Apple's Siri, Google's Home, or Amazon's Echo device, people are going hands-free for their searches.
For example: If you're preparing a recipe in the kitchen and you forgot the steps of the recipe, you want to read the recipe again. But since your hands are all not so clean. This is where voice search systems come into help, you can ask them to repeat the whole recipe again so you can peacefully prepare your recipe.
These are some amazing website development trends, i hope you liked it and if you want any App/Website Development project to be executed the you can contact us on
Email: Umesh@collective-s.com
Website: www.collective-s.com
.
Thank you so much for reading our blog, may you have a great day!